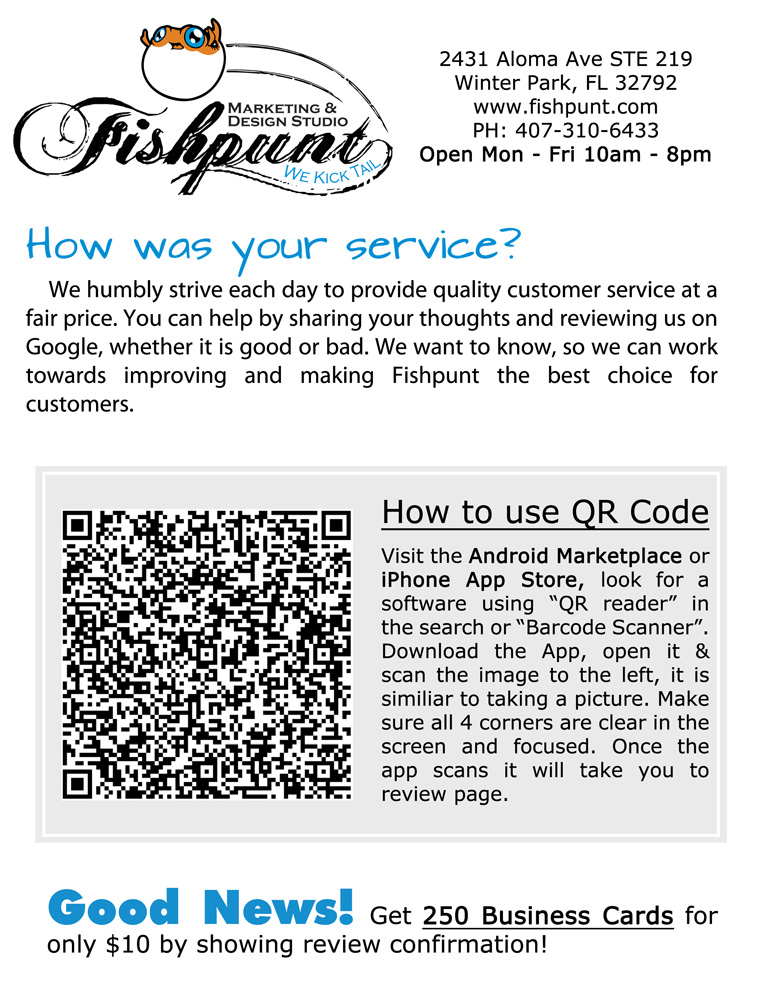 Do you own a local business? Did you know that having a website is a great tool, but having an enhanced local business listing is even better? As the world turns, many changes occur on the internet daily which create new opportunities to receive new customers.
How often have you shopped for something online, and found yourself looking at the reputation of that product or company? Customers are doing the same thing everyday, going through the first few pages of Google search to make sure they are buying something of quality.
Get more Reviews: Ask and ye shall receive!
Depending on customers to find take time out of their busy day to write a good review of your business is difficult. What better way to occupy their time than by giving them something positive to do, by investing in their opinion of your business. Having a sign visible can create more opportunity to both entertain customers while they wait, but also give them a feeling of being connected.
What should be on the Google reviews sign?
We've setup a complete page sample (above) to show you how easy it is to make an effective sign. The top should always be the company branding with address, phone #, and maybe a "highlight". For example, an automotive businesses highlight would be "24hr Towing - 407-555-5555".
The rest should contain:
Simple message about the business and it's desires with having reviews
QR Code linked to review page with instructions on how to use it
Incentive - You are not paying for a review, but offering a "perk" for hearing their opinion.
That's it, simple and concise. If you need one of these wonderful signs, contact us. We will print, frame, & deliver the ready sign to you in a beautiful clear plastic.