Many start-ups, entreprenuers, and small businesses fail to understand the importance of calculating their return on investment(ROI) from successful print marketing campaigns. Have you heard the term "It takes money to make money?" and thought that it meant hundreds or thousands of dollars? I disagree. To me the term means in order to make $5 you need to spend $1.
Turn "spending" into "investing" with a few calculations
What is the 1st thing people think about when starting a business endeavour? Business cards, flyers, and maybe a website. Of course with any start up projects, budget plays a big part in decision making. The first step to figuring out a good investment is to decide what the value of each potential customer is.
Simple Calculation Example
How much will the average customer spend on products or service? $10
What is cost of marketing material? 1,000 Regular Business Cards - $59 ($0.06 each)
Estimated Conversion Rate: 1-3% (for every 100 cards = 1-3 customers)
Estimated Customers Earned per 1,000 cards = 10 - 30
Estimated Cost per Customer = $1.96 - $5.90
Estimated Total Sales = $100 - $300
Estimated Profit Gained = $36 - $236 for a batch of 1,000 business cards
The calculations above are just an example of how marketing should be viewed when determining if the campaign is an investment. Each type of marketing has it's own conversion rate as well, some are just for exposure and others are for sales. It takes an average of 3 - 7 touches for a customer to purchase from a company.
What are touches and how can I boost sales with them?
Touches are counted when a potential customer or client sees a product, logo, or branded advertisement consistently. This is the same reason why you see delivery trucks on the road with branded images along the sides of them. Those are made for exposure and count as a touch to their target audience.
How to utilize our Offer Of The Month to boost a marketing plan
We believe in the power of branding and keeping it consistently moving forward. Every month we have a 50% OFF sale on print marketing materials that we know can be useful for our customers. For instance, this month our OOTM happens to be our Luxury business cards, showcards, and bookmarks. With the start of the new year, many businesses take this time to update their marketing materials.
When does Quality over Quantity make a difference?
Why should I spend $40 instead of $20 for the same thing? Well, is it really the same thing?
Does it have the same specifications? (quality, feel, touch, and function)
Will it produce the same result? Are you sure?
Many people believe all business cards are the same. Lets use a relevant example of products to put things into perspective.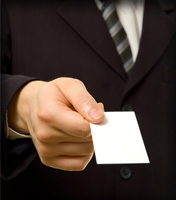 Situation: Two business people, both are dressed in suits and look professional.
Business Person A hands you a business card.
It feels sturdy and textured
Information is legible
Business Person B hands you a business card.
It feels flimsy, and looks plain
Information is legible
Which one would you most likely call for their products or services and why?
If quality is more important, typically someone would choose Business Person A that chose better quality for their own business cards. If price is more important, buying from Business Person B that uses a less expensive business card would be a better choice. This is only an example of marketing insight and understanding the target audience thoroughly.
Business cards are just the tip of the iceberg. Be sure to get the type of product that produces the right impression for the target audience.