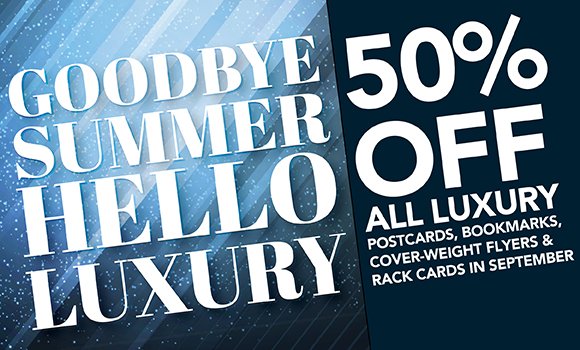 View Details & Order Online >>
It's time to say goodbye to summer and hello to Luxury! Put our signature 140# silk paper stock and Luxury finish to work for you in September. Our Luxury finish is versatile and distinctive. It's great for handouts like Flyers and Rack Cards because it feels so good to touch that people don't want to put it down. It's great for Postcards because it adds durability, which is always a plus when dealing with the USPS.
Don't forget that you'll say hello to a 50% discount when you say hello to Luxury in September. Contact us today or order online today.