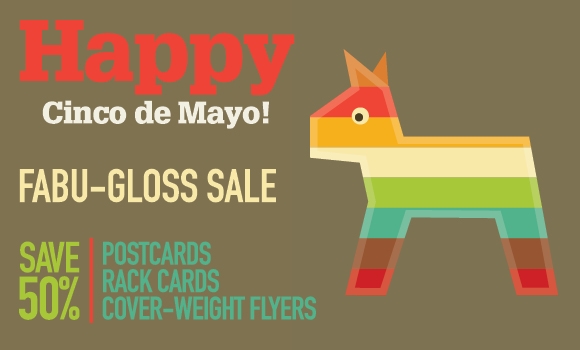 View Details & Order Online >>
We're giving you an entire month to celebrate Cinco de Mayo this year with our May Fabu-Gloss Sale. Get 50% off when you buy Fabu-Gloss Postcards, Rack Cards or Cover-Weight Flyers. Our gloss UV coating helps colors appear richer, and it adds durability too, which is ideal for Postcards. This is the first time we've ever offered this combination of items on sale, so it's worth celebrating. Whether you decide to celebrate with margaritas and a piñata is up to you.
This offer is only good through the month of May, so don't let it get away.