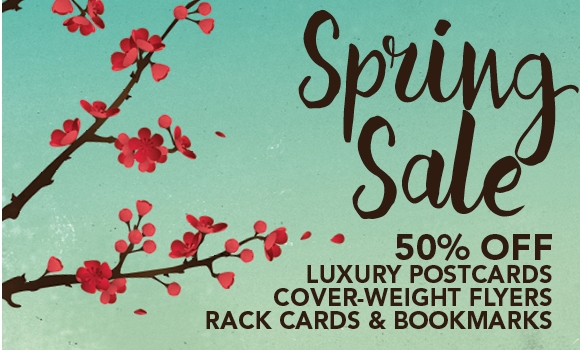 View Details & Order Online >>
The arrival of spring heralds a return to warmth, vibrant colors and outdoor activity. This year it also signals the return of half-price Luxury Postcards, Cover-Weight Flyers, Rack Cards and Bookmarks. Save 50% when you order any of these popular products with our soft, velvety Luxury finish. People just love touching them, and that means they hold on to your marketing material longer ... literally.
Spring is a perfect time to rejuvenate your marketing with a new Postcard, Flyer, Rack Card or Bookmark. Give us a call or order online today.