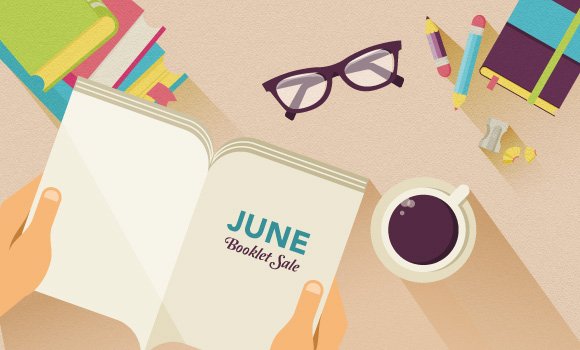 View Details & Order Online >>
Read it and leap! We're offering 20% off Silk and Gloss Booklets in June. Booklets are great when a Brochure or a Flyer just isn't enough. Whether it's a program, price list or a catalog you need, a Booklet is the way to go when you have a lot to say.
You can save up to $735 with this month's sale, so if you're contemplating printing a booklet in the near future, now is the time!