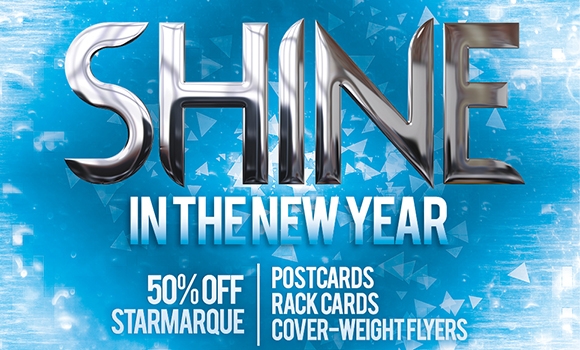 View Details & Order Online >>
Are you looking for a way to stand out in the new year? Do you need to get people's attention without spending extra money? Make the choice to shine in the new year when you buy StarMarque Postcards, Rack Cards or Cover-Weight Flyers at 50% off.
StarMarque is our most exclusive and glamorous finish. Use it to create glossy, shimmering highlights against a velvety soft-touch background. The contrast is amazing, and the possibilities are endless! Your marketing material will stand out like nothing else when you use StarMarque on your new Postcard, Rack Card or Flyer. And you'll shine, too, because you'll know you got it at a huge discount.