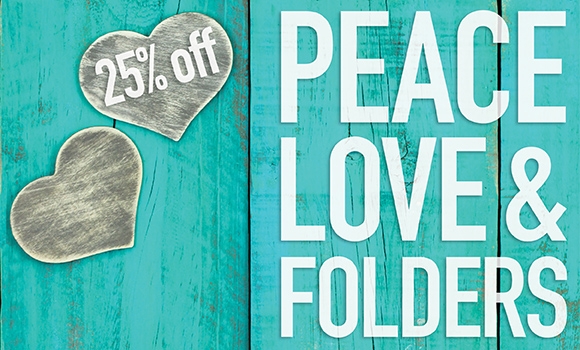 View Details & Order Online >>
Everyone wants to be loved, especially on Valentine's Day. We can show you some love that will help you make peace with your marketing budget. We're offering Folders at 25% off in February. Folders are a great way to share a lot of information about your business in a tidy and professional package. Choose from dozens of combinations of styles, sizes and finishes that will help you present letters, brochures, product sheets, a business card – even a DVD – all in one neatly organized bundle. Place your order in February and save as much as $903!
I'm happy to help you get started on your Folder order. Contact us or order online today.