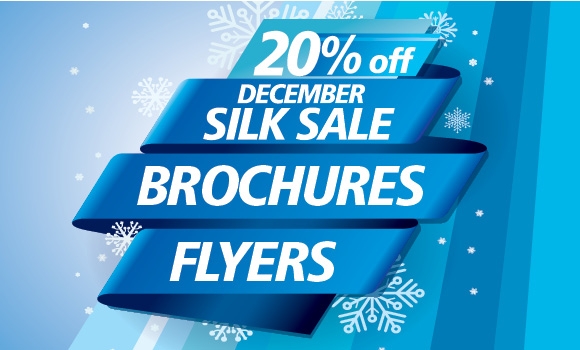 View Details & Order Online >>
My gift to you this season is 20% off select sizes of Premium Silk Brochures and Flyers. Almost every company needs Brochures or Flyers eventually, and none portray the subtly sophisticated look and feel of our Premium Silk. Your price lists, menus and inserts will leave a lasting impression with customers and prospects, and the 20% discount will make a positive impact on your marketing budget.
December is always a busy month. Don't procrastinate.