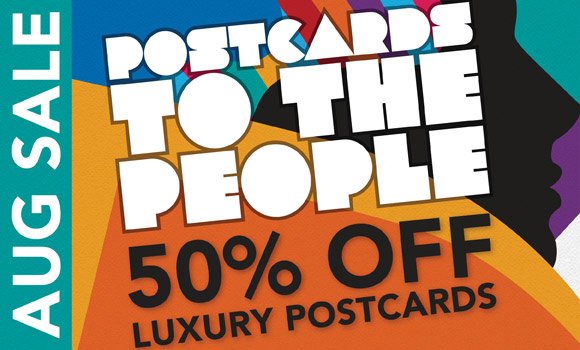 View Details & Order Online >>
Postcards to the People is not just a catchy slogan. It's what we want you to do this month. Send postcards to the people – your clients, your prospects, your community. Let them know what you're up to and what you have to offer.
Speaking of offers, there's no better time than now, because our Luxury Large Postcards are 50% off in August. Save as much as $280 while getting the word out.