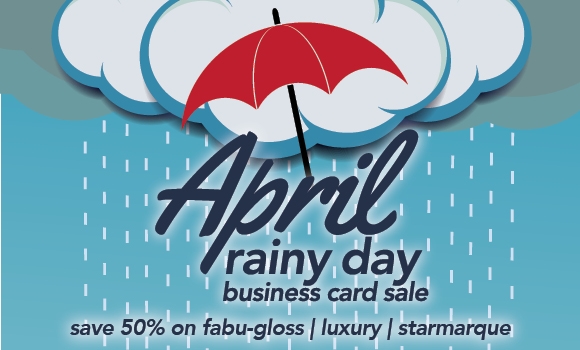 View Details & Order Online >>
April may be full of rainy days, but don't let them get you down. Save 50% when you upgrade your business cards to one of our magnificent finishes, like the stunningly glossy Fabu-Gloss, the soft and elegant Luxury, or the dramatic and glamorous StarMarque. Each will help your most essential piece of marketing collateral stand out like a ray of sunshine.
This offer is only good through the month of April, so don't let it get away.