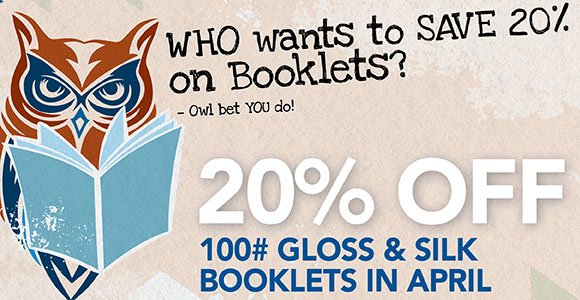 View Details & Order Online >>
OWL bet you want to save 20% on Booklets. WHO wouldn't? When a Brochure isn't enough, Booklets are your best option. Get them in Gloss or Silk; 8.5" x 11" or Half-Size; 8, 16 or 24 pages in length; wide or tall. Just get them soon. The early bird gets the worm.

Wise owls know to take advantage of our sales when they can. Don't miss your chance. This sale is good through April only. Contact me or order online today.